Collaboration requires interaction over multiple mediums. This results is scattered conversations and loss of critical data points.

Save Any Thing from Any App Instantly
Our relational matrix structure allows you to organize your data and add 10 unique tags to each piece of information that you save.
Find Information in a Second
Our advanced search query feature makes retrieving information as easy as ABC. Apply up to 14 different conditions.

All Your Information on One Screen
Never miss any data. Eliminate information silos and get a comprehensive view of all your notes, reminders, meetings, chats, etc. at a glance.

Create Chat and video calls and Manage groups
Chat and Create/Manage groups, threads and messages easily with our unique tag-enabled search feature.
An All-in-One App that helps you save data from anywhere instantly, structure and recall it with ease, and collaborate with teams remotely, while protecting your intellectual property.
keep calm and stay in control
What happens on hylyt stays on HyLyt. Brought to you by a team working with HIPAA and other security protocols for more than 15 years
Keep data on your own server : HyLyt offers you the option of hosting your data on your own server if you so desire.
Withdraw Data & Restrict Access : Protect your IP by withdrawing access rights or pulling sensitive data back at any time.
Customize Permissions : Control who is allowed to see, share and
edit data on HyLyt.
Never miss a reminder or a data point. Eliminate information silos and get a comprehensive view of all your notes, reminders, meetings, chats, etc., at a glance. 
Be it your Browser, your Emails, WhatsApp, Facebook, LinkedIn, News or any other app, with HyLyt you are just a tap away from saving all your data. Any better way to save your data?
Managing your data would be a lot easier if it is all racked up at one place and interconnected, wouldn't it? With HyLyt retain all of your data at one place and link it together.

Extracting the right information at the right time has always been a toilsome experience for you, hasn't it? With HyLyt, It is just one tap away!
A Patent Pending Secured B2S SAAS Unified Information Management and Collaboration platform working on top of multiple apps and data silos to converse and collaborate with controls for your teams to enhance productivity. Prevent data leakages and get a 360 view of all information that matters at one place. 
HyLyt can solve your pain points with:
Integrated Information Management
Information Rights Management.
Secured and Private Business Communication & Collaboration.
Increased User Productivity.
Awards & Recognition's by Your friendly neighborhood SuperApp Making you Powerful, Profitable and Productive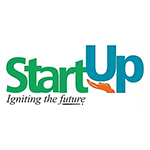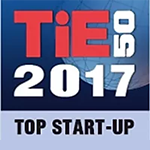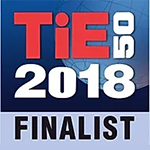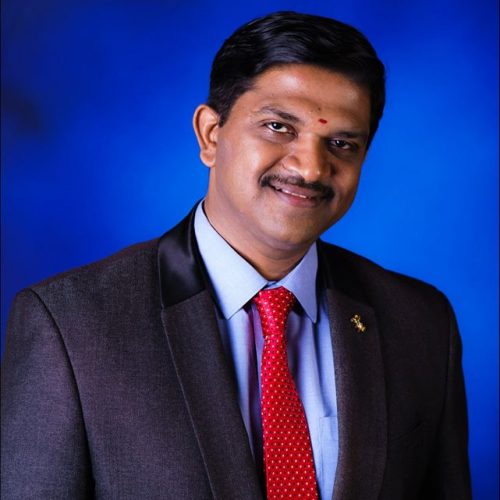 Harish Hagalvadi Nagaraja
Now is the Digital Age. Information flows abundantly and managing information from different sources across different projects and teams is the challenge. If Information is managed well and decisions taken with the right information at the right time, efficiency improves across organizations.
I feel that our product HyLyt solves all three areas of organizing information across platforms, data security and retrieving data with ease. This can be an efficient tool to organizations in this digital age.
Harish Hagalvadi Nagaraja
Managing Director and CEO, Kalya Technology Innovation Private Limited / Kalya Software Solutions, Founder and Chief Visionary, Success Formula 1
Harsh Shah
HyLyt is a fantastically featured application with a bot companion or a helping hand with huge brain capabilities.
The personal techie bot takes complete task ownership and achieves the targets on time. HyLyt manages my schedules, data sharing or storage with a secured connection in a data-driven era.
Harsh Shah
Founder, Velox Consultants
K K SHARMA
HyLyt is a highly innovative and futuristic APP which is going to be the best IT software tool in the hands of business enterprises across the sectors of Industry as Unified Smart Information Management Software.
We in Uptalent Platform, are leveraging on the strengths of the Partnership for IT based software products and will market and promote the same in North India, where we have a very strong presence and reach.
K K SHARMA
Managing Director – ICAII Computer & IT Skill Enhancement Institute (ICSE)
Ajay Paul
Hylyt, without a doubt, is a compelling tool for cooperates to manage their priorities from one place —It helps you to focus on what matters the most. Securely.
Senior Vice President, Strategic Engagements & Advisory Relationships
Devesh Chawla
"Optimal performance, Beautiful Design!"
Dr Amish Mehta
"The smartest product in the market"
Sandeep Sehgal
"Data Sharing & Management have never been so easy"
Chirayu Dalwadi
"The best note-taking app for class, work, and life"
Miten Mehta
"An easy to use, versatile, productive and organization friendly multi-platform app."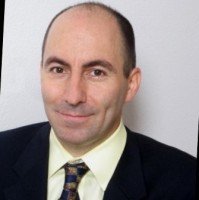 Oren Eliezer
"HyLyt is a great tool for storing any piece of info imaginable, having the ability to also retrieve it most efficiently. This includes images, lists, customer leads, and audio notes. The ease of sharing also makes it a great tool whether within a family setting or corporate."
Serial And Parallel Entrepreneur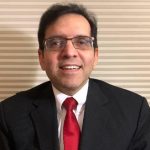 Anil Jha
"HyLyt solves one of the trickiest data problems – organizing and managing data to give time back to us. In this technology jungle where every application wants to overload us with data, HyLyt provides a relief"
President And Ceo- Knowledge net; Board of Advisors at Thoughtwave Software and Solutions
Michael Newman
"Launching this app is a great testament to HyLyt's management team. I am impressed by their ability to understand and execute the necessary priorities. I'm excited to see this next stage of HyLyt's growth."
Strategic Advisor, GTM and Marketing Strategy
Murli V
"HyLyt, can help with ease to wade through, a flood of data and mostly unstructured and fragmented information in your work life, and helps highlight organize and store the same in a structured way which otherwise mostly gets lost or not retrievable when you need it most"
Vice President at Enterprise Software and IT Company
Sharad Mittal
"HyLyt is a very innovative tool that brings a step change in productivity and reach with a company. Its unique features of offering secured messaging and data indexing, helps save significant time. A must for any corporate employee."
Business Partner at Competitive Capabilities Inc
Ankur Bhasin
"Who doesn't want a little extra time on hand?"
Director at Bhasin Group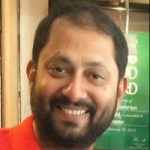 Debasis Chakraborty
"One of the most robust, dynamic and flexible data management platforms, I have seen. One can manage and access data on the go, thus saving ïn-valuable"man-hours."
Co-Founder – Mainstage Incubator, Germany
Samish Dalal
HyLyt is a state of the art app, which is secure and powerful enterprise software like existing "internet based messenger apps" with multiple levels of approvals and even a ghost presence on the group etc… it is a very ideal app for businesses having around many employees or having many dealers who would be using the data/information.
Associate Professor at S P Jain School Of Global Management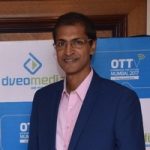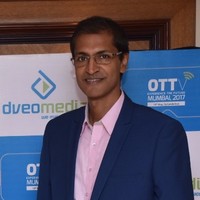 Deepak (GK) Ramsurrun
Everyday we access, via our phone, numerous information and data on internet, social network and emails, where we struggle to keep them in one place to access later. The interesting benefit which I find in HyLyt is that we can copy, and on a click immediately store all the information on the secured HyLyt platform, and know exactly where to retrieve it when needed.
CEO (India/Africa OTT, Content, Esports Conf Events)
The most uses
App Platform
Get a Good Idea about HyLyt
Subscribe to our Newsletter