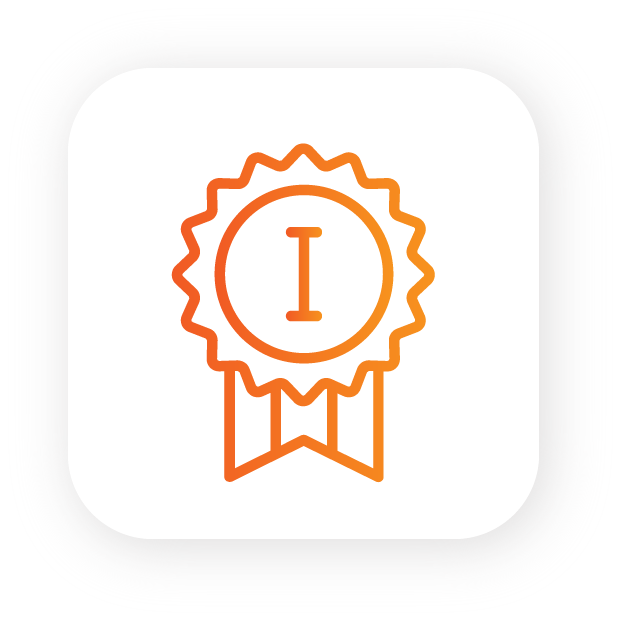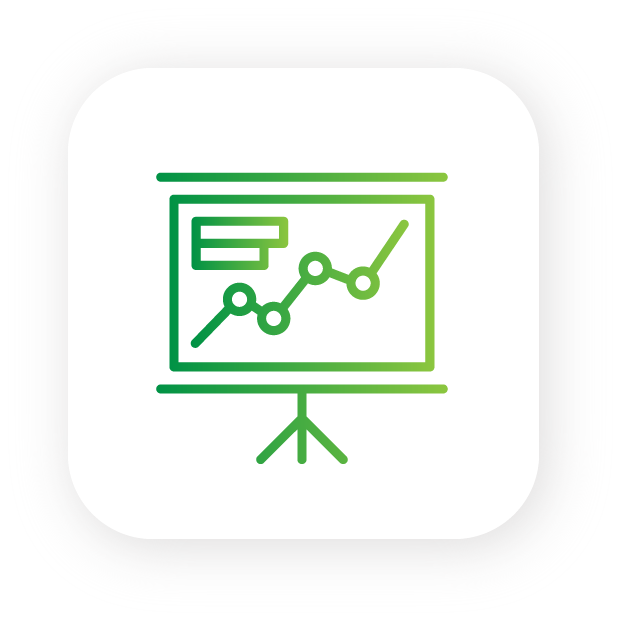 Meet our Strong Foundation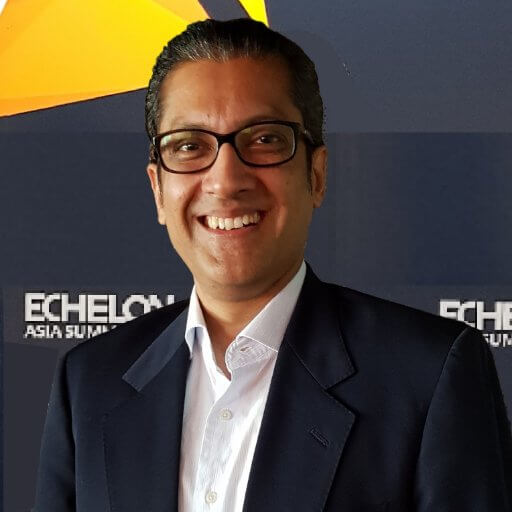 "I am on a mission to make data management easy, so that you never have to face the problems that I as an entrepreneur had to !"
Rajat an alumni of St. Columba's School, Delhi and Shri Ram College of Commerce (SRCC), Delhi is fond of technology & finding solutions to day-to-day problems using technology with out-of-the-box thinking.
Rajat Singhania
Rajat an alumni of St. Columba's School, Delhi and Shri Ram College of Commerce (SRCC), Delhi is fond of technology & finding solutions to day-to-day problems using technology with out-of-the-box thinking.
Rajat started using computers in 1984 while attending school; he learnt programming, made an accounting program, and won an award from his school for that. He has garnered more than 28 years of experience in setting up, expanding, and running multiple family-owned businesses.
He has managed a team of more than 55 technology professionals, providing medical/legal and general transcription services to various clients in the United States, Canada, and Australia.
He also has business-to-business (B2B) experience in the brick and mortar industry on the distribution side. He has also managed a team of coders and developers to create software solutions and mobile apps for his clients in the United States and India. Associated with SRCC alumni, Business Network International (BNI), Vadodara Marathon (VM), Vadodara Navratri Festival (VNF), Federation of Gujarat Industries (FGI), Gujarat Electronics & Software Industries Association (GESIA), NASSCOM and TiE SiliconValley.
Our Vision, Story & Mission
To generate 2.5 billion man-hours of additional productive time by 2025, allowing users to save and manage all their important information  using one app.  Stay focused with HyLyt!
Our founder Rajat Singhania faced a major data loss. It deeply affected his business and management. In order to make sure this never happens with anyone, the journey of HyLyt (by SocioRAC) started!
Leverage digital technology to help you manage your digital data overload smartly and efficiently.
Our app allows users to securely manage information on different applications without the fear of data breaching.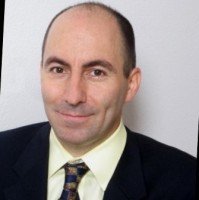 Serial and Parallel Entrepreneur
Oren Eliezer
Dr. Oren Eliezer received the BSEE and MSEE degrees from Tel-Aviv University, Israel, in 1988 and 1996 respectively, and his doctorate degree from The University of Texas at Dallas in 2008. He served as an officer in the Israel Defense Forces from 1988 to 1994, where he specialized in wireless communications, and after his military service cofounded Butterfly VLSI Ltd and served as the company's
chief engineer. Following its acquisition by Texas Instruments in 1999, he was relocated to Dallas in 2002 and was elected Senior Member of the Technical Staff.
Since 2009 he has been involved in several startup companies in the Dallas area, and has provided consultancy to several companies and universities. He has authored and coauthored over 60 journal and conference papers and over 40 patents and has given over 60 invited talks and seminars.
Why HyLyt:
HyLyt is a great tool for storing any piece of info imaginable, having the ability to also retrieve it most efficiently. This includes images, lists, customer leads, and audio notes. The ease of sharing also makes it a great tool whether within a family setting or corporate.
Expertise - Telecom
Jayesh Gadia
Ex. Business Head Vodafone Gujarat
Jayesh is an alumnus of Symbiosis Institute of Business Management, Pune and started his professional career with Modi Xerox Ltd. His telecom journey started with BPL Mobile when mobile services were to be launched in India for the first time and later with Hutch / Vodafone. During his 20 years telecom journey he has held several senior management positions in different operational locations for the company. He has got extensive exposure across a gamut of areas including end to end P&L management and business operations. He has proven competence in scaling up business into sustainable and profitable operations and have managed operations which were among the largest for the company in terms of revenues and manpower. He has demonstrated excellence in conceptualizing & driving strategies leading to top line growth and bottom-line improvement and has 30 years of work experience
Expertise - Education
Samish Dalal
Associate Professor at S P Jain School of Global Management
Samish Dalal specialises in the field of Negotiation, Entrepreneurship and Marketing. He is associated with family business since many years and has taught more than 5000 students of family business and has touched base with more than 800 Indian Family Businesses.
He has done his MBA from The University of Queensland, Australia and has further enhanced his skills through two major executive education programs in Harvard Business School and Wharton Business School.
He has played an important role in creating knowledge for family business community. His case studies are world best sellers and he has been featured on TEDx.
Why HyLyt:
HyLyt is a state of the art app, which is secure and powerful enterprise software like existing "internet based messenger apps" with multiple levels of approvals and even a ghost presence on the group etc… it is a very ideal app for businesses having around many employees or having many dealers who would be using the data/information.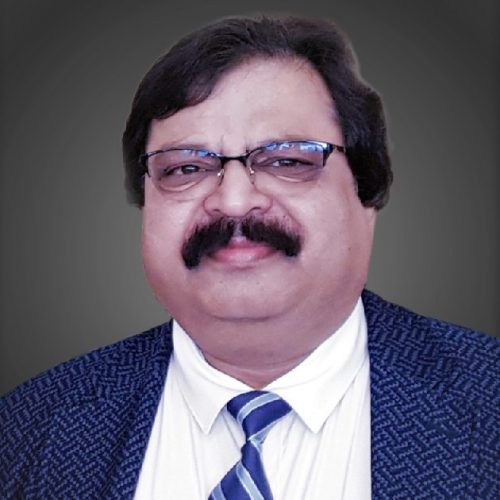 Co-Chairman & Founder - EST GLOBAL INC.
Dr. Sindhu Bhaskar
Dr. Sindhu has worked his career to global leadership in transforming the financial ecosystem through digital evolution, fintech revolution, and financial inclusion. He is a strong proponent of digital development banking, digital asset services, AI, IoT and Machine Learning Dr. Sindhu is leading a global initiative to enable a program that is unified, secure, sovereign banking solution that is seamless and enables financial freedom and an initiative to impact a majority of the world's population in the rural and farming sector, with an initial beginning in India. EST vision is to make banking as intuitive as unlocking your phone with your fingertip.
Why HyLyt?
I like HyLyt because of its unified communication ecosystem where it replaces the need of various apps. HyLyt has aggregated the communication and record maintaining apps. It maintains engagements, communicates and secures all info, an all in one app.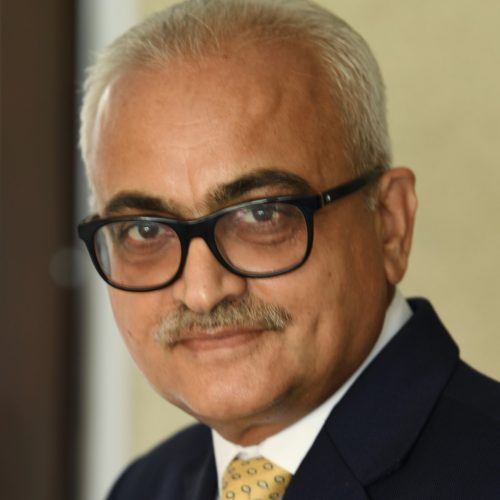 Avtar Monga
Avtar has been active Angel Investor and mentioned /advised upcoming start-ups and their founders in helping them think through the business and make the model globally scalable both in terms of product as well policies and procedures and particularly management team and its structures.
He has experience of managing the entire project end-to-end including Business, Product, Tech, Policies, Procedures and then running a large portfolio including SME, MSME, Retail and FI part of the bank and being part of management team and board to supervise the overall company.
While in IDFC, he was able to manage books from 800 crore in demonetization to 3600 by deploying technology developed through a strategic investment and moving the branch network of over 300 branches to Corporate BC model.
In Bank of America, he delivered Productivity of almost 2000 FTE in 2011/2012 & also made reduction in Pricing to BAC Year on Year, three years in a row • He founded the captive for Bank of America with the initial view of setting up a unit at Hyderabad and given the political scenario in the US, the company was setup as M/s. Continuum solutions Pvt. Ltd.
Some of his key engagements –
FACE – Governance Council Member
3i Infotech Ltd – Independent Director
iQuippo – Independent Director
Bank of America – 26 years (10 year as Managing Director – Global GDCE)
IDFC First Bank – 2 years (COO)
Why HyLyt?
While many products have been built to enhance productivity within one system/product.  Hylyt is the first of its kind which can drive this across multiple and diverse systems/databases.
Expertise - Enterprises
Ajay Paul
Senior Vice President, Strategic Engagements & Advisory Relationships
With 25+ years of IT experience, Ajay Paul has built global delivery organizations and operating models for G2000 companies to capitalize on the availability of highly-educated, technically-skilled talent to deliver higher quality, and productivity gains while reducing costs year over year.
Additionally, Ajay crafted comprehensive sourcing strategies that help major corporations reap the benefits of outsourcing in a systematic and thought-out manner. Ajay leads to Persistent's Strategic Engagements and Advisory Relationship team.
Prior to joining Persistent Systems, Ajay held executive positions within ISG, Mindtree, Ciber, and Sabre. He built global outsourcing methodologies and centers of excellence and earned recognition as an expert in the outsourcing industry. Ajay conducted market research, due diligence, developed financial models, and prepare financial analysis for proposed solutions for clients. As Practice Head for the TTH vertical at ISG, Ajay authored white papers, articles, and advised clients on trends within the travel and hospitality industry. Ajay worked on some of the largest and most complex sourcing deals during his tenure at ISG.
Additionally, Ajay delivered Application & Infrastructure Rationalization initiatives at some of the leading corporations worldwide (Nike, SC Johnson, Boeing, Symantec, Veritas, Caesars Entertainment, American Airlines, Monsanto, and others). As Director of Strategic Alliances for Mindtree, Ajay managed the lifecycle for both new and existing alliances.
Why HyLyt:
"HyLyt solves one of the trickiest data problems – organizing and managing data to give time back to us. In this technology jungle where every application wants to overload us with data, HyLyt provides a relief"
Expertise - Legel
Sameer Parekh
Managing Partner – Parekh & Co
Mr. Sameer Parekh is the Managing Partner of the Law Firm "Parekh & Co." which is one of the oldest law firms in Delhi. He is an Advocate on Record of the Supreme Court of India and is admitted to practice in India as also New York, USA. He has studied Economics from St. Stephen's College and has done his LL.M. from the University of Pennsylvania, Philadelphia, USA. Mr. Parekh practices in the Supreme Court of India and does substantial work in the field of Construction Law including Arbitrations. He advises a large number of Construction companies and also appears in Arbitrations for both construction and non construction companies.
Executive turned Serial Techpreneur and Angel Investor
Varadarajan Krishna
Varadarajan Krishna (Varad) is an Executive turned Serial Techpreneur and Angel Investor with a track record in a career spanning over 25 years and has been through 5 exits including two IPOs. He has part of start-up community that had developed products and IP ranging from Embedded Software, BPM, Telecom and Cleantech.
Varad is currently engaged in building open innovation communities worldwide through Induct. He is one of the cofounders of 100 Open Start Ups Global Movement – the world's largest, structured and most efficient open innovation program. He is involved in various startups initiatives in India and worldwide as a mentor and Jury as way to give back to the global entrepreneurial ecosystem.
Why HyLyt?
Have been deeply engaged with enterprise software and systems worldwide for 30 years. This experience could be leveraged for HyLyt.
Expertise – EU market growth
Amish Dalal
Specialised in International Business Management with over a decade of experience in International and intercultural work environment Amish is passionate about helping entrepreneurs and companies to expand their reach across borders. With clear understanding that mutually beneficial collaboration is a key to advancement for any business Amis has set a track record in his active role in International Sales for multinational companies. Amish has been contributing to various companies from different sectors with his strategic and business acumen.
Why HyLyt?
With the overwhelming flow of information, today's business world is facing a "problem of plenty". To convert this information into knowledge and then use it for business advancement in a smart and secure way is a task the majority of the work community is struggling with. irrespective of the size of the organisation. HyLyt is precisely the tool that helps the entire organisation to overcome this pothole and make best use of the knowledge acquired across teams. Not to mention that it will help individuals with state-of-the-art daily task organisation as well.
I firmly believe that with the help of Hylyt productivity can be increased at all levels of the organisation"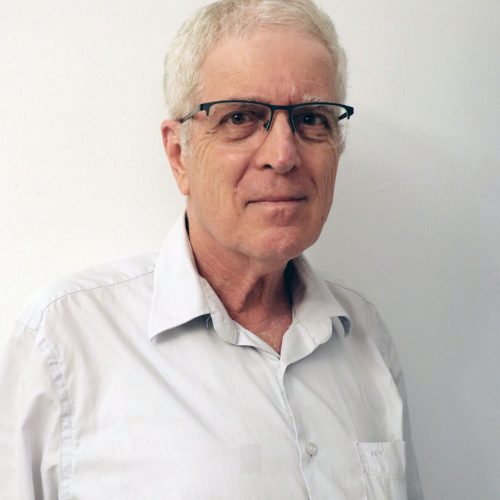 Expertise – Information Management
Nathan Zeldes
Ex. Intel Corporation US
Strives to provide global thought leadership in the search for better knowledge worker productivity. After doing it for 26 wonderful years as a manager and principal engineer at Intel, he now uses his experience to help organizations solve challenging problems at the intersection of information technology and human behavior, and to mentor start-up companies at the MassChallenge accelerator and elsewhere. He is best known for helping managers eliminate the havoc wrought by Information Overload and Email Overload in their organizations.
Why HyLyt?
I was introduced to Rajat Singhania by a mutual acquaintance, and was delighted to see him engaged in building a solution to the problem I've worked to mitigate through much of my career. It was only natural that I would engage and contribute my insight to HyLyt's commendable endeavor.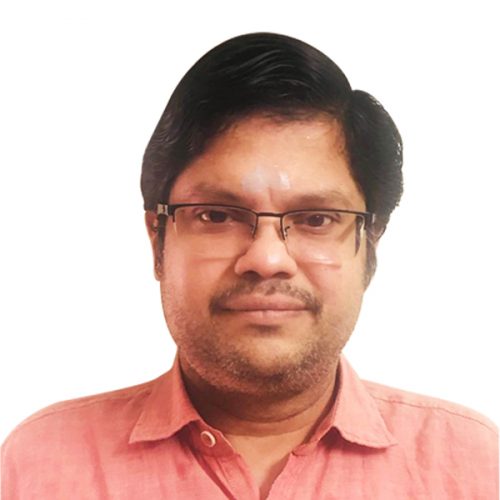 Product Head
Muthukumar Vaidyanathan
Dynamic change executive with 25+ years of expertise in ICT strategy, planning, delivery and operations. Passionate about identifying business problems that can be solved through IT, with laser focus on user experience and satisfaction. Believes that 'no one person can have all the answers" and hence continuously seeks and maintains a partner/ partnership eco system.
Why Hylyt ?
HyLyT's core idea on enriching unstructured data/ content to make them easily findable inspires me a lot and this innovative core helps HyLyT in solving variety of problems in varied industries. The opportunities are endless. That's what brings me to HyLyt.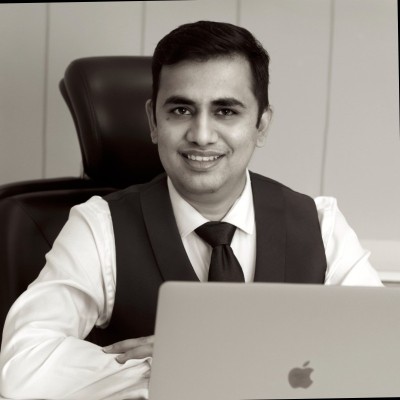 CTO
Chirayu Dalwadi
Chirayu Dalwadi has 10+ years of expertise in software consultancy, web & product development, and providing streamlined technology solutions to startups and other businesses.Through actionable insights, passion, and perseverance, he has proven his expertise in "software consultancy". He has also been mentoring and working closely with startups to provide them with exceptional tech-driven solutions.
Products developed under his guidance have been recognized and applauded by TiE, Echelon, Rise Conference, Amazon City on a Cloud Challenge, Economic Times – Power of Ideas, Start-Up India, Startup Istanbul, IIM Ahmedabad, DAIICT, IIT Delhi, and many more.
Why HyLyt?
HyLyt is a unified platform that acts as an aggregator of information from multiple apps such as reminders, calendar, chat, email, cloud files and many more which we use in our day-to-day lives. HyLyt takes care of many crucial parts that an individual requires to manage his/her data, appointments, and tasks as well as do the same for his/her team.
With HyLyt, we are revolutionizing the management of data.
HyLyt can make one's day better.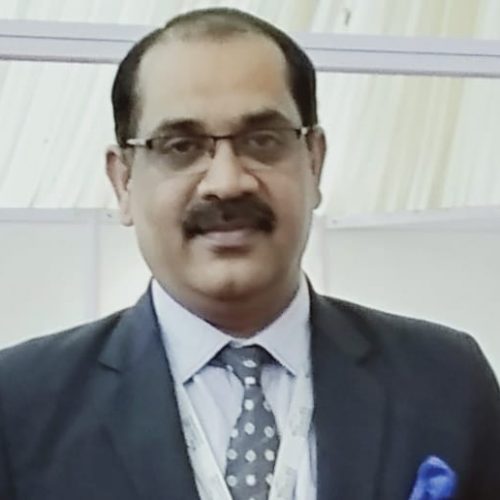 Director - APAC
Ravi Nandan Sinha
25+ Yrs of Corporate experience, Ex- Vice President Kotak Life(Head Gujarat) , Ex Associate Director Tata AIA. Board member and Director MSME Business forum India Currently .
Has the honour of winning awards in Tata group for top employee, received felicitation at Tata International Geneva(Switzerland) & France .
Working closely in promoting Govt's "Make in India" venture made him interact with many Heads of States of different Countries visiting India like the PM of Japan, President of Gabon, President of Kenya, President of Mozambique, President of Seychelles, President of Brazil in 2019.  
He was part of the delegation invited by other Govt(s) for a study tour to see the working of MSME Industries in 2018.
Why HyLyt??
It will be those companies that proactively invest in information management solutions today will be able to competitively leverage their own information going forward with accelerated speed.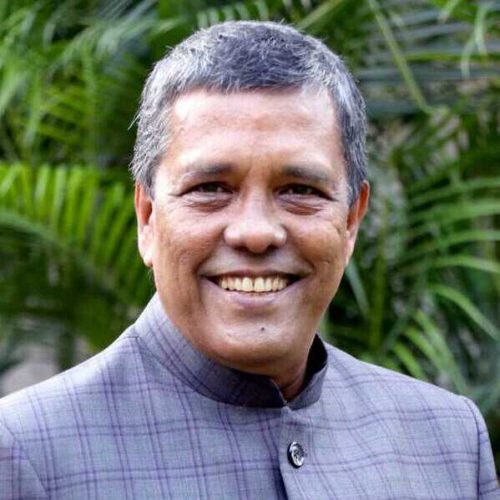 Lead – US Strategy
Nilanjan Bhowmick
Successful Media and Digital businesses across geographies like Europe, APAC countries that included working as Country Manager, Times of India Group; and Business Development Director, Oplifi, Singapore and ; Key skills include GTM activities, developing business for the international market and securing meaningful partnerships.
Degree in special Management program, IIM Kolkata & PGDM, from IIPM, Delhi; visiting faculty at various Management Institutes. Certified Yoga teacher and immersed in the yoga way of living.
Why HyLyt?
Hylyt is going to revolutionize the way enterprises will save and manage all important organizational data. It has the potential to be the next big Unicorn from India and an opportunity to be part of this journey will be most exhilarating for my career.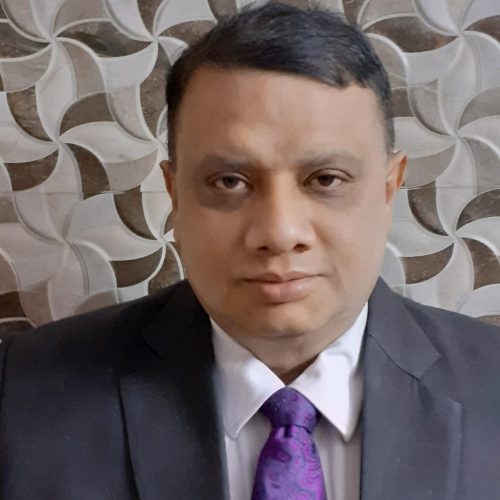 Partnership Advisor
Ranjan Dhar
Ranjan is an experienced professional with over three decades of experience in the IT industry. He has managed business in manufacturing, telecom, financial and government verticals and has worked with global IT majors like IBM, Symantec, Oracle, SAP in leadership roles. He has been a part of the Asia Pacific leadership team at Symantec & SAP. His most recent employment was with Ingram Micro, managing enterprise B2B business. Ranjan graduated with honors (in Physics) from the University of Delhi. He did his Masters in Computer Applications from University of Delhi and also holds a MBA degree. Successful businesses arm their employees with data in real time to take smart decisions.
Why HyLyt?
HyLyt provides a secure, consolidated collaboration platform which helps in democratization of data, enabling organizations in their digital transformation journey. HyLyt, a patented Make in India solution provides smarter management of Notes, Chat, Media & Files.
Business Strategy
Harsh Shah
Being into a new-age consulting world and intelligence and insights, I provide innovative solutions to my clients, with my expertise in marketing strategy and market research across B2B and D2C sectors with over nine years of consulting experience. I have assisted many clients across a broad range of startups, retail, industrial, and technology sectors in market intelligence, ARAF framework, go-to-market strategy, competitive analysis, and business strategy. He brings 10 years of experience.
Why HyLyt?
HyLyt is a fantastically featured application with a bot companion or a helping hand with huge brain capabilities.
The personal techie bot takes complete task ownership and achieves the targets on time. HyLyt manages my schedules, data sharing or storage with a secured connection in a data-driven era
Head of Sales Operations
Ram Jha
Ram Is an Alumni of Savitribai Phule University Pune. He has done his Bachelors in field of Finance and Entrepreneurship and MBA in the field of Marketing. He has an experience of more than 3 years in the field of sales and marketing in various sectors like Real estate, Import, and export and IT solutions.
Ram's Prime role and responsibility is to handle sales and support of Hylyt and regularly collaborate with Founder and CVO Mr. Rajat Singhania to Strategies on various aspects like Leads Generation, Managing Clients, Partners Management, Providing Demo and Walkthrough to clients and get those clients on board on Hylyt. Ram also manages the backend technical department which includes like testing of bugs, providing suggestions and solutions to issues and working on new upcoming features on Hylyt.
Why Hylyt ?
Hylyt a 6-in-1 solution for smarter management of your teams!. Hylyt helps you to manage your business or personal information and your team on a single platform with an advanced level of security. Hylyt helps you and your team to enhance productivity by saving 30 Minutes of your day every day, which leads to boost the profitability of your business. Hylyt is a very unique and Smart platform for your business needs.
Data Security Advisor
Nikunj Bhatiya
Mr. Nikunj Bhatiya is a Cyber Security Consultant with 8+ years of experience in the field of cybersecurity. He aims to cybersecurity
businesses across the globe. He is one of the few World's Leading Cyber Security Expert who excels in each and every Offensive Cybersecurity service, which are the most in-demand services to secure the business from cyber-attacks. Nikunj has worked in each and every industry and has an expertise in Vulnerability Assessment & Penetration Testing which is the most advanced technique to cyber secure your business. He is the founder and CEO of Webs-Cure Technologies. Nikunj also empowers young minds by providing University Bootcamps which encourages students to take up cybersecurity as a profession.
HyLyt can highlight your Cyber Secured business.
Get a Good Idea about HyLyt
Subscribe To our Newsletter